Sales
We offer a personal sales service, coupled with superb marketing via a variety of traditional and forward focussed marketing initiatives.
Our competitive commission fees are tailored to our clients needs 'no property is the same'.
Our professional photography package which includes floor plans and energy performance certificate is exceptionally popular amongst our clients. We advertise on most of the main major portals including On The Market, Prime Location and Zoopla, our own web site, many local magazines, food festivals, excellent client data base and high street office windows and via a strong board presence.
We have the assistance of a firm of Quality Financial Advisors and we can also recommend many local Solicitors. We can assist you right through the process from For Sale to handing out the keys with a nice bottle of wine to celebrate your new home.
We are members of the National Association of Estate Agents, Ombudsman and naturally have client money protection and public liability insurance plus our totalised knowledge from our local staff of over 80 years!
Come and see us, no appointment necessary, in our styled home from home office or call us on 01952 246622 for a free sale valuation. We offer a personal sales service and are happy to give you advice on the best way to promote your home to get the result you want.
If you want an online service only ask us about that too - we are here to help you sell your home whether traditionally or like the TV advertised ones. Our traditional service will mean you have our knowledge throughout the transaction and can pop in and see us whenever you want.
We are a family firm, don't be surprised if you email us and get an answer back at night. Always working hard for you - always wanting to prove what we can do.
Call us for more details or come in for a cuppa and we can go through the options.
Request a FREE Valuation Register With Us Get in Touch
Lettings
Let Only
FROM £350.00 + VAT depending on rental per calendar month.
The landlord holds the bond, this is a good product for investors who are members of a recognised bond scheme and, it is very affordable. Special prices for Portfolio Landlords with two or more properties with us. Ask for more details.
Julia Weston is a Member of the Association of Regulated Letting Agents ARLA
Fully managed
From £325.00 + VAT and then 9% + VAT of income each month.
Full management with:
Attended check in at property
Full pictorial inventory
ARLA APPROVED AGREEMENTS
SIGNED OFF LEGAL REQUIREMENTS
Deposit held in approved scheme
Monthly statements
Regular property inspections
24 HOUR CALL MINDERS
Repairs notified to us with 40 language software
Contractors with full public liability
Attended check out
Julia Weston is a Member of the Association of Regulated Letting Agents ARLA
Let Only with Quality Inventory
FROM £400.00 + VAT. In this case the landlord holds the bond under a recognised scheme. Depending on rental per calendar month. The landlord will continue to deal with the tenant, collect the rent and arrange repairs however if there is a dispute we are armed with all the evidence needed to support our landlord in his claim.
Julia Weston is a Member of the Association of Regulated Letting Agents ARLA
Tailored options and specialised services 
Useful if renting to friends or privately, or bringing people to our area to work.
Can be bolted to our let only non managed products, or individual products purchased separately. Please note payments would be in advance.
Inspection reports on request £50.00 +VAT = £60.00
Inventories only FROM £200 + VAT = £240.00 Detailed photographic IPAD prepared inspection report
Checkouts and collection of keys £75 + VAT = £90.00
Rent collection only 5% of the monthly rental income plus VAT
Landlord insurance (price on application)
Investment advice and assistance 
Property search (price on application)
Corporate Relocation and area familiarisation (price on application-groups catered for)
Advice for landlords abroad
Welcome grocery pack for relocating employees
Julia Weston is a Member of the Association of Regulated Letting Agents ARLA
Tenants
We always do our best to look after our tenants and understand that renting is a huge step. We make the process as easy as we can keeping you informed all of the way. Your deposit will be protected under one of the recognised schemes.
Note the following but if you want to just talk to us about renting then come in for a coffee and meet us. We can give you many useful tips and a Free HOW TO RENT GUIDE.
You need to ensure you have a good landlord, good agent and a well maintained house. 
Please remember we have no hidden charges, tenants content insurance, corporate let specialists with chaperoned viewings, relocation, furnished and unfurnished properties, cleaning and gardening service (quoted separately), many pet friendly homes, rooms and shared accommodation.
Corporate Lets & Relocation
By now you are probably worrying about arriving in the UK, how you will find your home, will it be safe, what is the standard you can expect and how on earth will you do this in 7 days. Please do not worry – Julia Weston has experience with the concerns and worries of offshore resources coming to the UK . There are time constraints, a need to make quick decisions and a need to find someone you can trust to help you find good quality living accommodation so that you can concentrate with your important new role without worrying about your partner or your belongings. To make things as easy as possible you need to start looking whilst offshore. Your first step is to email me your requirements by sending a detailed This email address is being protected from spambots. You need JavaScript enabled to view it.. Emails are much better initially than phone calls as we can log your requirements, date of arrival to the UK and try to find a property that will exactly suit your needs. We are here to help you be happy in your new "temporary" home.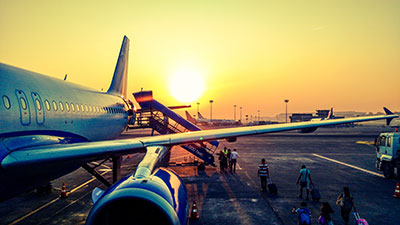 Client Money Protection Certificate